Looking for plans for small inexpensive house?
Learn more here.
Plans for small inexpensive houses should have all the same features as plans for big expensive homes. Here are a few things to consider when buying a set of plans for a small, inexpensive house.

Getting an accurate bid from your contractor is essential. A detailed set of plans, in which you have thoroughly considered all of your desired aspects (and even finishing materials), will allow you to obtain as accurate a bid as possible.
An accurate bid will tell you whether you can afford to build this home. If you find that the cost is higher than you can afford, you can go back to the designer to alter aspects of the home, such as making it smaller, or you can decide to change finishing materials to save cost.
Just because a house is small doesn't necessarily mean it will be inexpensive. There are many variables. One is the finishing materials. For example, hardwood floors will cost much more than carpeting.
The shape of the house is also a cost consideration. Typically, the simpler the style of the house (e.g., a basic "box" or rectangle-shaped house) will be cheaper to build than a house with a more complex footprint/shape.
One of our favorite plans for small inexpensive houses is "The Seabreeze."
The Seabreeze
This is a small house that's big on class and character. It fits well onto suburban or urban lots. Note its use of pocket doors and a curved kitchen counter to maximize space. Also note its basic "box" shape--this keeps building costs down.
3 bedrooms, 2 baths
1,520 square feet
Slab foundation
ICF construction with 11-inch walls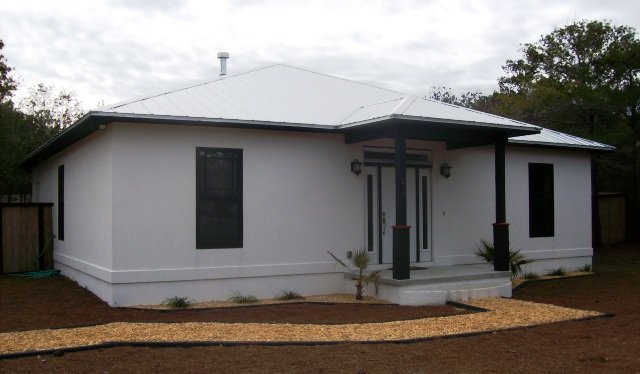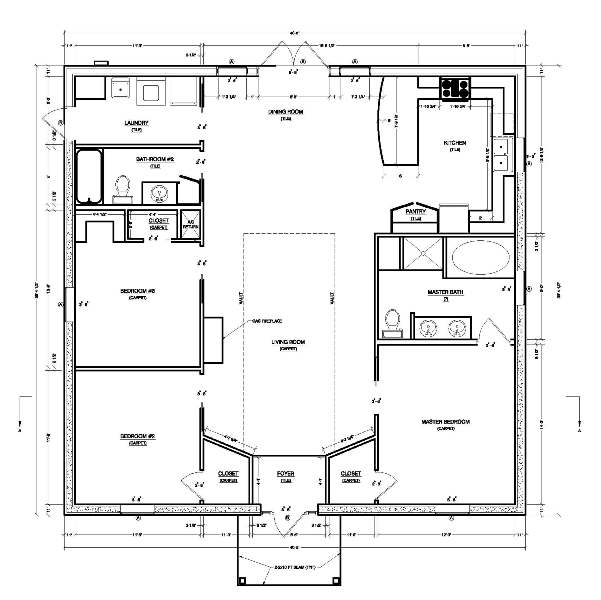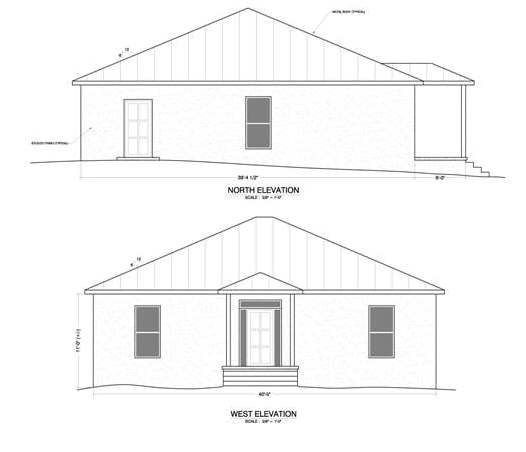 If you'd like to see more photos of the Seabreeze house (including while it was under construction), click here.


Plans should also include several sections of detail. Such sections would include such things as a foundation footings and wall connections to both the roof trusses and flooring systems. These details should include specific dimensions as well as required materials such as rebar size and types of anchors for trusses.
Return to the House Plans Catalog from Plans for Small Inexpensive House.
Return from Plans for Small Inexpensive House to the Home Page.