Open Floor House Plans:
Tips on designing the best plan for you.
Open floor house plans have become quite popular. There are many reasons to consider an open floor plan when you are designing your new home.



One of the reasons that many people choose an open floor plan is its friendly and inviting feel.

Most people want to be able to have family and friends interact freely throughout the common areas of their home.

For example, it's nice to have people sitting at a bar counter that separates a kitchen from a dining area instead of a solid wall.


An advantage of an open floor plan is the feeling of spaciousness that it offers.

In the past, homes were frequently divided into very specific small rooms. This was practical, but it also created a sense of separation. By utilizing an open floor plan, you are able to create a feeling of openness and flow.
A sample open floor house plan is shown below, along with a photo of the completed home.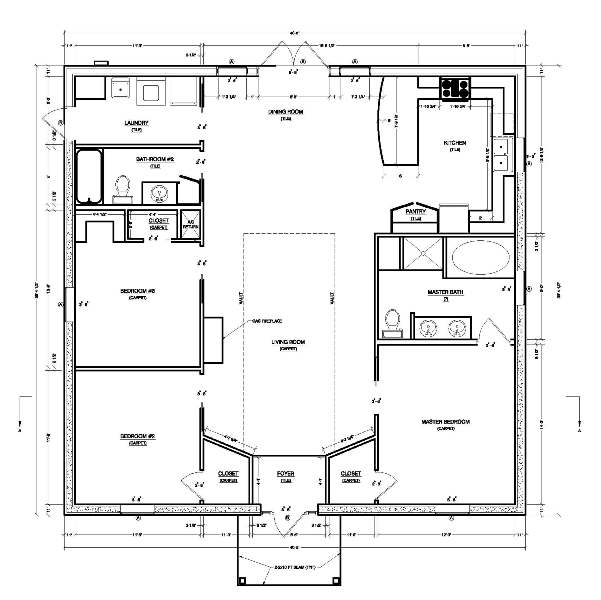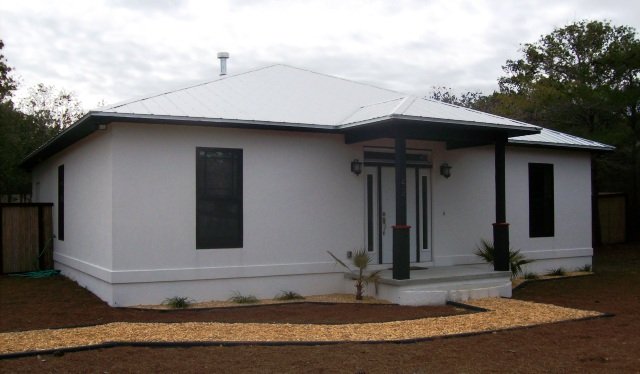 Above: These images show a small house that maximizes the living space with an open floor plan. The living room opens to an expansive dining and kitchen area. The majority of this 1,368 square-ft home is devoted to this open area. It gives the appearance of being a much larger home than it really is.
If you are interested in this house plan, contact the designer here.


Decorating is another aspect that benefits from an open plan. By eliminating small cramped rooms, you are able to use furnishings that invite people to go from one area to another in a flowing comfortable fashion. This also gives you more flexibility in choosing the style of furnishings you want.
An open plan design can also be more affordable to build. Although it isn't a huge budget item on a new house, interior framing does cost something. An open design eliminates some of the interior walls. This saves on wall studs, sheetrock (drywall), and painting. Again, this doesn't equate to huge amounts of money, but it is a savings nonetheless.
Depending on the size of your home, and whether it has a second floor, an open floor plan may require some load-bearing columns to support the second story and roof. These can be placed unobtrusively, however.
Return to the House Plans Catalog from Open Floor House Plans.
Go to the Home Page.