Modern House Plans:
New Green Innovations
Modern house plans are able to allow the homeowner to create a space that satisfies their needs for a new space while not breaking the bank.
"Modern" means something different to each person. To one person, that may mean just a minimalist design, to others, it may mean unique and unusual.


The photos below may give you some inspiration as you consider your own modern house plan.
The following photo is a design that combined some aspects of conventional design with more clean lines that are typical of modern architecture.
Modern house plans are unique in that they don't follow traditional design hallmarks. These designs allow complete freedom from the rooflines to the type of foundations used--the only limitation is your imagination and your budget.
Look at some modern houses in your area...these may give you some great design inspiration that you can bring to your designer.
The following photo REALLY has some unconventional rooflines!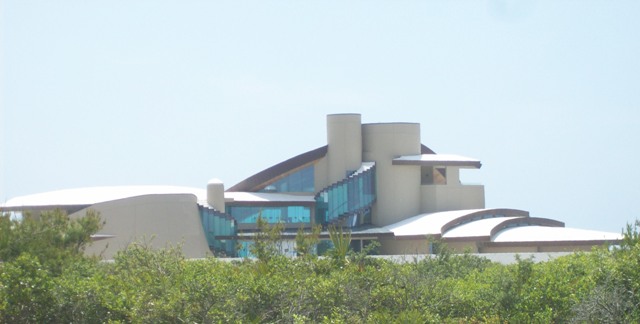 As you're planning for your modern house, there are some building products that you should consider. We discuss these in the next few paragraphs.
Consider ICF
Techniques in building have progressed to such points that what was once considered impossible is not quite achievable. One of the biggest steps forward has been in the development of insulating concrete forms (ICF).
This technique, which incorporates a poured core of concrete surrounded by two, 3-inch layers of polystyrene allows builder to create extremely complex designs that are incredibly strong and efficient.
Roofing and Window Innovations
Roofing innovations have also provided designers and builders with the ability to create strong, weather-resistant roofs that complement complex designs. Many roofs are now finished with materials that are earth friendly to produce and incorporate energy-producing solar technology to make the home more efficient.
There is also a resurgence of old technology that turns a roof into a green space. This new twist on a old technique incorporates new materials to ensure a long-lasting roof while providing insulation and a reduction in greenhouse gases.
Window innovations also allow for much more flexibility in design. The ability to create custom windows that are strong and efficient, while expensive, are also a great way to lend a modern custom look to a home.
Go Green with Interior Finishes
Interior finishes also provide more flexibility than ever. Many of the new products are also much healthier. Floor finishes and paints are much less toxic and provide a safer environment as well as a unique one--all with unlimited choices.