Guest house plans:
Tips on what to consider when planning.
Guest house plans come in many shapes and sizes. When looking for plans for a guest house, there are several things to consider.

One of the first things to consider is your needs for the guest house. For example, will this be a weekend cottage or a full-featured home for a nanny or in-law to live in permanently?
The needs should dictate the design of the guest house. Here are some photos for design inspiration: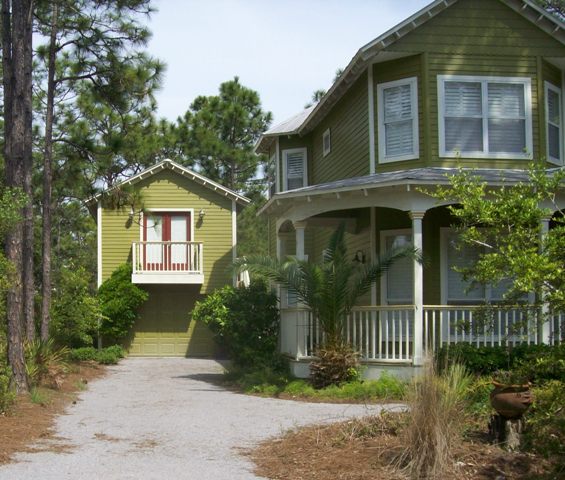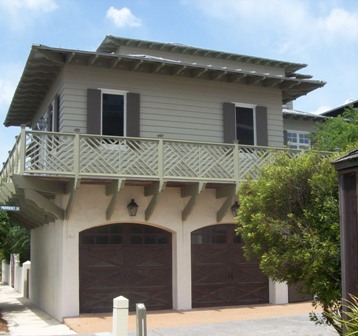 If you just need a weekend cottage, then you will not need some things that would be required for longer stays. Storage space is one of the biggest considerations. A short weekend stay won't require the same closet space that living there would.
Another consideration is the kitchen. A weekend guest could get away with a microwave and small fridge, whereas full-time living means that you will need at least a small, but fully equipped, kitchen. Storage here is an issue too, as proper cabinets will be needed for anything more than weekend stays.
The size of your lot will also affect your guest house plans. It is critical that you meet the setback requirements. Also be sure to check with your homeowners association ("HOA") and local authorities to make sure that your plans will be satisfactory.
Water and wastewater is another issue that will need to be addressed. If you are on municipal systems, then it would be smart to check with these utility companies for their requirements. If you are on a septic, then you need to make sure that the system can handle the additional load.
It's usually best to try to get as many uses of the structure as possible. Try to consider other uses for the space when not being used for a guest. One very popular use is to make the house two stories so that you can use the first floor as a garage. Other uses include home offices, gyms, and recreation rooms.
It's vital to carefully plan out the space. Guest houses are a large investment, with many of the same costs as a new home, so you want to maximize that investment.
Return to the House Plans Catalog from Guest House Plans.
Return from Guest House Plans to the Home Page.