Castle House Plans:
Castle house plans aren't for everyone. These plans can be a dream home for someone who wants to experience a taste of medieval times with modern conveniences.




Here's a photo that may provide some inspiration. This home is constructed out of insulated concrete forms and conforms to the Miami-dade building codes for storm resistance.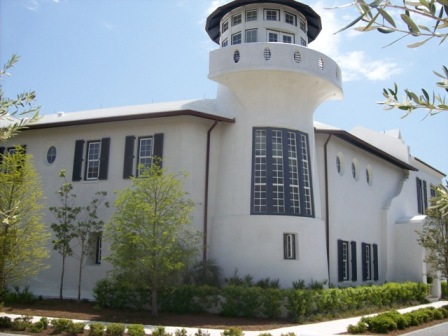 Plans are the starting point for anyone to build their dream home. The thought of being able to build a castle is a big dream. The size and scope of these types of plans is usually quite large...when it comes to building a castle, bigger is usually considered better.
Buttoning Down the Essentials
When starting on this journey, it is important to make sure that you have some prerequisites buttoned down.
One of the first considerations is the property that you plan to build the castle on. Many areas of the country are heavily restricted in terms of accepted building design as well as accepted building methods.
These restrictions are put in place to protect other homeowners in the area from having to endure an eyesore being built next to them. You would be well advised to get approval from local authorities before proceeding.
Structural integrity is critical. Authentic castles use different building techniques than modern buildings, such as stone walls. This could present several problems, such as cold, damp interiors. New building materials, such as ICF provide a solution to this problem, and ensure that your castle is not only a true fortress but also energy efficient.

Another potential stumbling block might be getting your set of plans approved by the local building department. Most codes will not allow for old-school building methods that would be employed in building a castle. So, this is another reason to use modern building methods, such as ICF.
Other Potential Challenges
Financing is another concern. A bank does not want to loan money for a home that will be an oddball to sell if you default on the loan.
Finding a qualified builder could be another challenge. It isn't too often that you will find a qualified castle builder. And if you use the word "castle" to a potential builder, you may see their eyes glaze over. So, it may be better to use the words "large home" or something similar.
All of this said, it's not impossible. If you have the land and the resources to build a castle, then you certainly can. An important final consideration to keep in mind is the house's sell-ability if you need to sell down the road...everyone should keep resale in mind when building a home, especially a very large, expensive home...you want to be able to at least get your money back.
Return to the House Plans Catalog from Castle House Plans.
Go to the Home Page from Castle House Plans.